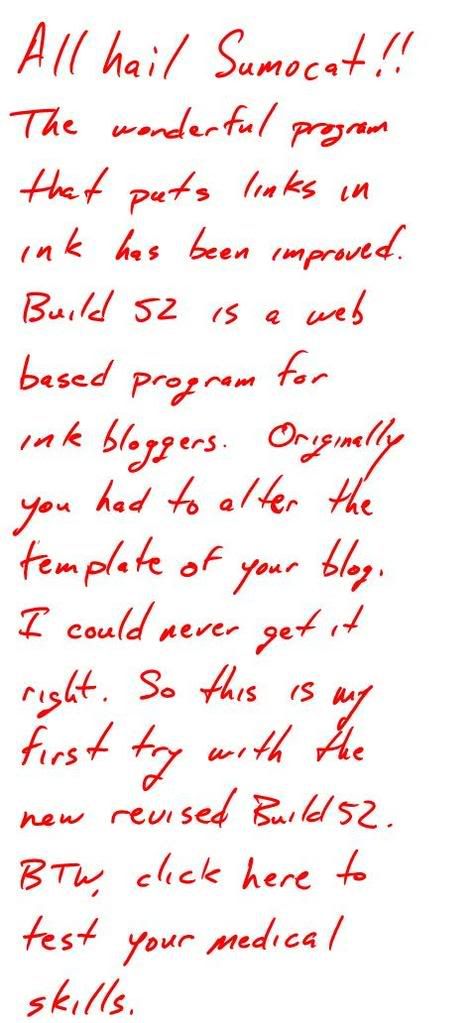 [+/-] Hide/Show Text[+/-] Hide/Show Text
All hail Sumocat!! (http://sumocat.blogspot.com/)

The wonderful program
that puts links in
ink has been improved.
Build 52 (http://www.markandtanya.us/scribbles/Build52.html)is a web
based program for
inkbloggers. Originally
you had to alter the
template of your blog,
I could never get it
right. So this is my
first try with the
new revised Build 52.
BTW, click here (http://www.namethatdisease.com/)to
test your medical skills.